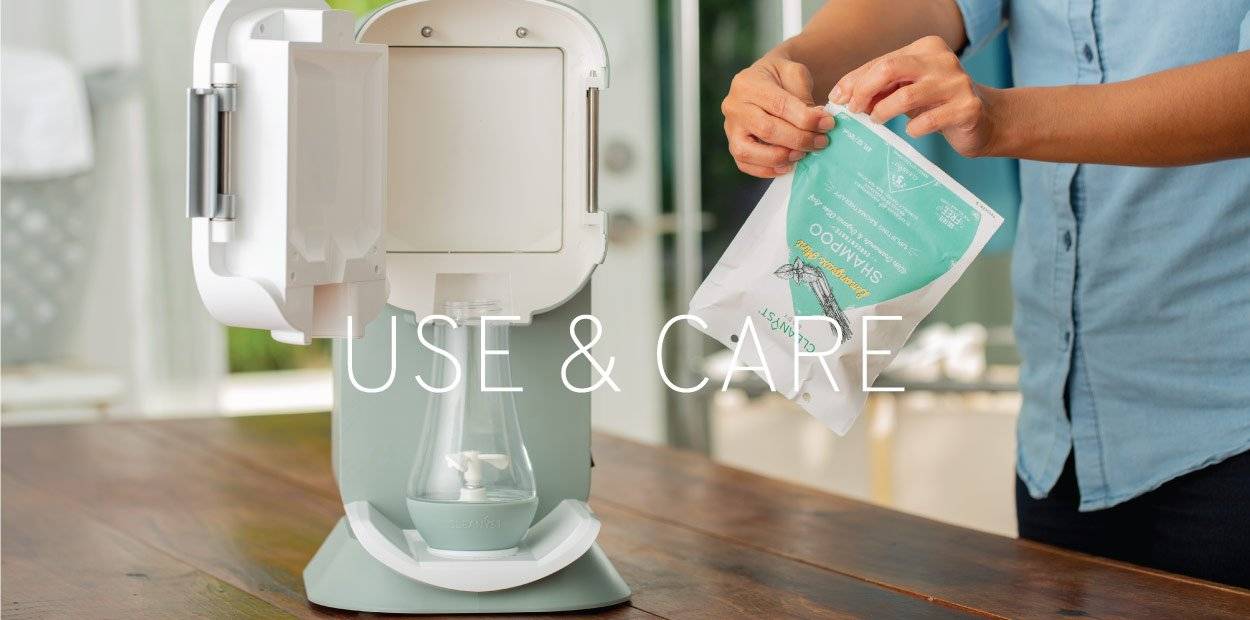 Thank you for choosing Cleanyst! Please take a few minutes to familiarize yourself with the Cleanyst System and review the steps for proper set-up before initial use.
---
At Cleanyst, we're on a mission to make it easier for you to take better care of your body, home and planet.
The Cleanyst System was developed to easily mix a complete line of safe, natural and effective body and home care products while minimizing plastic waste and carbon emissions.
If you have any questions about the Cleanyst system, please don't hesitate to contact us.